A Letter from Trinity's President
God has called you into the gospel ministry to do a special work for Him at a special time in your life. You are a unique combination of experiences and personality traits that the Spirit of God is using to change the world. Simply put, God has a plan and a purpose for you.

I do not believe that it is by chance that you are reading this letter. Similar to the incredible move God is making in your life, He is using Trinity College of the Bible and Theological Seminary to impact the world in a way that few other schools or ministries can.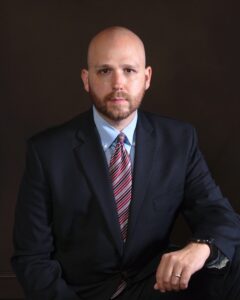 Trinity has students in over 120 countries around the world. These individuals represent various backgrounds, cultures, and social status. They come from a variety of theologically conservative denominational and doctrinal heritages. For this reason, if God wants to bring a revival in our time, He can easily do it with Trinity students.

When Rome fell to foreign invaders after centuries of uninterrupted power, the citizenry began to blame the defeat on the adoption of Christianity. Augustine then penned his City of God arguing that it wasn't the fault of Christianity that the City had fallen. All man-made empires will ultimately fall. The only city that will never be destroyed is the City of God. It is not as though one may point to a particular city or temple as if conquering one geographic location can stop the church. The church is everywhere, on every continent, and in every language. If a Christian work is squashed in one place, believers will spring up ten-fold elsewhere.

This is why the vision I believe God has given me as its fifth president since 1969 is that Trinity would continue as the academic City of God. Ministers in every context need theological training. Our students are everywhere. Trinity is in high-rise office buildings and in small town subdivisions; it is in coffee shops from Oregon to Maine. Trinity is in shantytowns and huge metropolises. It is across Africa and the Philippines. Trinity is in the large and magisterial libraries of London and on the white beaches of Mexico.

If God wants to bring a revival in our time, He can easily do it through Trinity students. He can do it through you.
Blessings,