Call 1-800-457-5510 to speak to an Admissions Counselor!
Trinity–Online Bible College and Seminary
Trinity College of the Bible and Theological Seminary is an online bible college and seminary specializing in distance education for working pastors, lay people and church members. We provide flexible, focused, practical education that helps our students grow deeper in God's Word and their ministry to others.
Why you should complete your ministry education with Trinity:
Trinity is Biblical — All degree programs are taught from an evangelistic, orthodox Christian worldview that is focused on service to Christ and His people, and firmly grounded in Scripture.
Trinity is Flexible — The courses for our degree programs are offered in a variety of delivery formats to suit the individual needs of the learner, and are second to none in distance and online education.
Trinity is Affordable — Trinity is dedicated to providing high quality education with tuition rates and financial grants that respect the needs of the men and women God has called to ministry.
Trinity is You — The President, faculty, and much of the administration and staff of Trinity College of the Bible and Theological Seminary are experienced doers of ministry, and not teachers only. Check out the working pastors and educators who are Trinity students.
With over 45 years of established, respected, and proven excellence in academic ministry training, we invite you to join the legacy of Trinity College of the Bible and Theological Seminary.
Trinity College of the Bible and Theological Seminary is an online bible college, providing degrees in Biblical and Christian Counseling, Biblical Studies, Pastoral Ministry, and Philosophy and Apologetics. We are a completely 100% online Bible college, and our students can complete their programs from anywhere in the world they have an internet connection. Students can work at their own pace, and we have open enrollment all year long. Trinity students are Christians from all over the world who have the fortitude and dedication to earn their degree and sharpen their ministry, while still remaining where God has called them to be in the world.
We have a variety of course delivery styles, so that our students can choose the one that works best for them. Our Independent Study courses allow students to work on their own, completing assignments at their own pace, allowing for the ups and downs of life in ministry and mission work. Our Online Courses are more structured, having weekly assignments, and a beginning and ending date for the course, allowing for more interaction with faculty and other students through non-linear discussions. Finally, our webinars are live audio and video lectures, delivered at a set time, that allow students to interact with faculty and other students just as they would in a face-to-face environment.
We strive to keep our tuition low, and we will work with you to establish a monthly payment plan that can fit within your budget. Call an academic advisor at 800-457-5510 to learn more, or fill out an academic evaluation online and our advisors will be in touch.
We hope you will find Trinity College of the Bible and Theological Seminary to be the right choice for you. Our flexible and expansive programs help those in ministry, or those just wanting to learn more of God's word, to go deeper into the Academic City of God while continuing to work and minister in the world.
Meet Trinity's President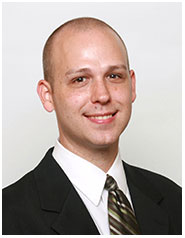 Dr. Braxton Hunter is the former president of the Conference of Southern Baptist Evangelists (COSBE). As President of Trinity College of the Bible and Theological Seminary in Newburgh, Indiana, and a professor of Apologetics at Trinity, Dr. Hunter is passionate about the defense of the Christian faith in a skeptical world.
Dr. Hunter has already preached in some of the nation's largest churches while sharing the conference stage with such notables as Dr. Stephen Olford, Dr. Norman Geisler, Dr. Johnny Hunt, Dr. Junior Hill, Dr. Jerry Vines, Dr. Fred Luter, and Dr. Bobby Welch.
He has served two churches as senior pastor and both congregations saw dramatic growth. The latter church, Cornerstone of McMinnville, Tennessee, grew from an average worship attendance of 275 to 550 in two years. The church tripled its income under Dr. Hunter's direction and averaged 80 baptisms per year. He was named Religious Leader of the Year for 2004 in Warren County, Tennessee.
In addition to his pastoral achievements, Dr. Hunter has conducted area television crusades, successful revivals at very large and small churches alike. Having a heart for teens, he speaks in high school assembly programs and holds the attention of the entire student body as few speakers are capable of doing. He challenges the youth to a noble life devoid of drugs, alcohol and sexual immorality. He has been the speaker for youth events with dove award winning performers such as Sanctus Real, King & Country, and Kutless. Dr. Hunter has also engaged in live, moderated debates with skeptics and those of other theological positions.
He holds a B.A. in expository preaching, an M.A. in Theology and a Ph.D. in Christian Apologetics.
Dr. Hunter is the author of Blinding Lights: The Glaring Evidences of the Christian Faith, Death is a Doorway, Core Facts: The Strategy for Understandable and Teachable Christian Defense, and his forthcoming scholarly work, Evangelistic Apologetics.
He currently resides with his wife, Sarah and their two daughters, Jolie and Jaclyn, in Evansville, Indiana.