Trinity's Missionary Project
Read below from our international partners about what Trinity is doing to help the Muslim communities in the Islamic nations:
"By being granted permission from Dr. Braxton Hunter and the College Board of Regents, we obtained access to all previously recorded lectures from the Trinity faculty and dubbed them into the Farsi language, and offer them in a fully interactive and AI based website for students from all over the world, especially from Iran. These students may enroll and complete their B.A, M.A, and Ph.D. degrees in Farsi. Currently, there are 367 students enrolled, of which more than 250 are students inside Iran. This is the most unique and one-of-a-kind online education platform and opportunity to potentially educate hundreds of students in sound, theological training, and to send them to their own Farsi-speaking communities inside Iran and Afghanistan, and abroad as missionaries and leaders. There has never been such a massive opportunity whereby a Christian educational institution is able to penetrate deep inside some of the most repressive environments that are hostile to Christ and Christians, and to train so many people for Christ and His Kingdom. This would necessitate a steady budget to cover the cost of translations, dubbings, and website maintenance. We need a monthly budget of $2,000 USD and would like to ask Trinity to help us raise the funds and support our efforts."
In addition to the obvious benefits related to Trinity's efforts to educate these brothers and sisters for ministry, and the evangelistic emphasis of making those freely available in Farsi via satellite, we are working with a well-known and established Christian media satellite outlet and web-presence to help benefit their work to minister to the people of Afghanistan. Here's a bit more from our partner: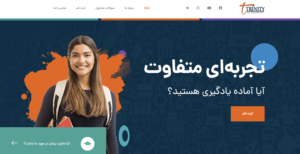 "In 2021, after the collapse of the democratic Afghan government and the invasion of Taliban, and the start of a new era of repression and persecution of the church and Christians in Afghanistan, the Lord led us to start a series of weekly live programs from our studio in Hamburg, Germany, with an Afghan brother to reach out to our Afghan brothers and sisters who have no means of being connected to the Christian community outside of Afghanistan via satellite programs.

"Hello Afghanistan" is the name of the new program that started in September, 2021 and has become a very well-received program in Afghanistan. We are in the process of starting a second series of new and live programs for Afghan women, who are the most persecuted and humiliated part of the Afghan population, called "The Afghan Woman," hosted by an Afghan sister from Switzerland. Please pray and consider supporting this very unique and dangerous ministry. We need to support these Afghan hosts with tools, equipment, and financial support to help them in their mission. We need $1,000 USD per month."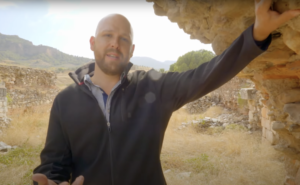 Please prayerfully consider financially partnering with us and about being a part of what God is doing through Trinity and this unique work. Whether monthly, quarterly, annually, or a one-time financial gift toward this MISSIONARY PROJECT, I assure you that your tax-deductible contribution is very much appreciated.
You can make your tax-deductible donation online by credit/debit card or e-check by using the form below. If writing a check, please make it out to TRINITY – and write MISSIONARY PROJECT on the memo line.
You can also make donations via PayPal (under the name of Trinity College of the Bible & Theological Seminary), or simply call us directly at 812.602.3320 to make your tax-deductible contribution over the phone.
Gratefully,
Dr. Braxton Hunter, President
Trinity College of the Bible & Theological Seminary